Residential
Ease Your Stress With Professional Residential Septic Services
When looking for a company to perform residential septic services for your home, you want reliability, prompt communication, and a clean worksite after the job is done. After all, you and your home deserve the very best! Biros Septic & Drain Cleaning, Inc. can help.
For over 30 years, homeowners like you have trusted us with residential septic tank services. Our professional and courteous service technicians arrive on time, never drive on your lawn, and can answer all your septic system questions.
You'll never be left with anything to clean up or wondering what to do next. We make owning a septic system easy with our various services and maintenance programs. Get started today by scheduling an appointment!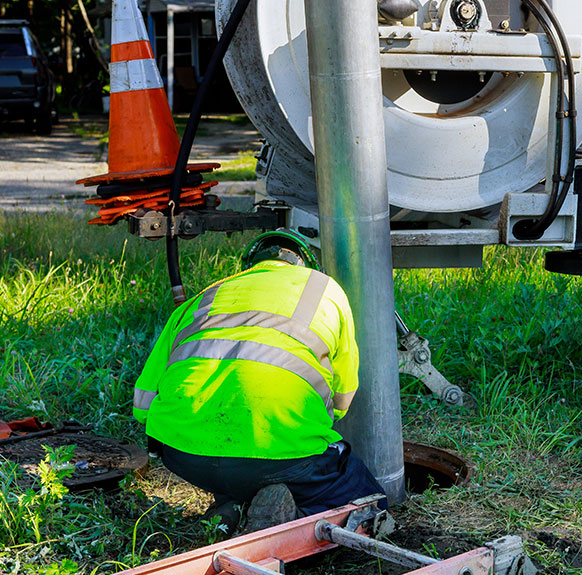 Getting Professional Septic Tank Services
Is As Easy As 1, 2, 3!
Step 1: Request Septic Service
Please fill out our online contact form or call us to request service. We'll agree to a day and time that works best for your schedule.
Step 2: Our Techs Arrive on Time
Our professional septic technicians will promptly do any maintenance or repair needed on the day of your appointment.
Step 3: Sit Back and Relax!
When Biros Septic & Drain Cleaning, Inc. handles your residential septic services, you can breathe easier knowing your septic system is good to go!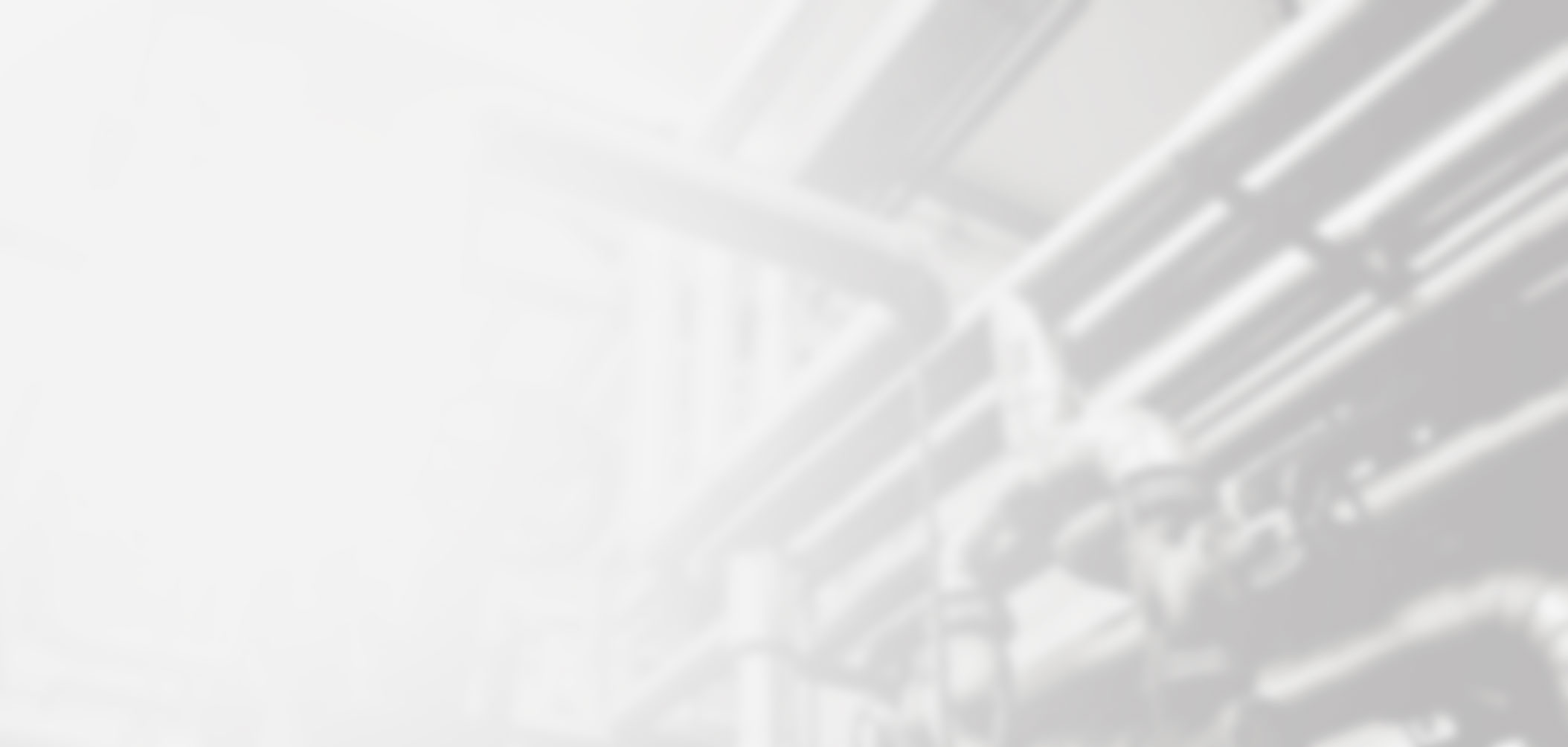 Various Residential Septic Tank Services
to Meet Your Needs
Homeowners with a septic system are responsible for keeping their system operating correctly to protect the health of their household and the surrounding area. No matter if you just need routine septic tank cleaning or pumping services, or more complex repairs to your holding tank or drain lines, Biros Septic & Drain Cleaning, Inc. is here to help! We can assist with various septic issues, ensuring your residential septic system works as it should. Our septic services include: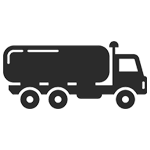 Septic Tank Cleaning
Our qualified service technicians provide efficient septic tank pump-outs. But even more than that, our crew will evaluate the system components, including areas of potential concern, while providing information to owners about their residential septic system and how to keep it operating correctly.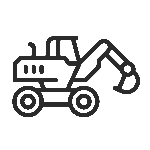 Septic Tank Installation
Our team of experienced septic tank installers can easily assess your property to determine the best placement of your tank and the correct size needed for your household. Our residential septic services will give you peace of mind that your septic system is installed correctly.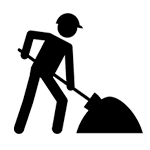 Septic Tank Repair
An older system often requires more repairs than a newer one. Or they may need additional modifications to bring them up to code. At Biros Septic & Drain Cleaning, Inc., our team of septic service professionals will evaluate your system and run the necessary tests to optimize your system to operate at its best.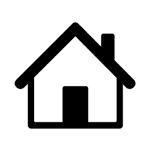 PSMA/NOF Certified Septic Inspections
If you're buying a home with a septic system, call Biros Septic & Drain Cleaning, Inc. to inspect it before signing on the dotted line! Our septic inspections are certified by the Pennsylvania Septage Management Association (PSMA) and the National Onsite Wastewater Education and Research Foundation (NOF).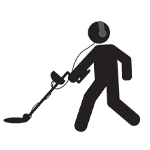 Line Locating Services
When you need to find existing septic tanks, effluent pumps, sewer lines, and distribution boxes—without turning your property into a disaster zone—Biros Septic & Drain Cleaning will get the job done right! Septic tanks can't hide from our state-of-the-art equipment.

Sewer Line Opening and Televising
We provide septic tank cleaning services using cameras to thoroughly inspect sewer and septic lines and reveal any blockages. We'll unclog sewer lines to keep drain lines open and flowing efficiently. Upon request, we can even provide a recording of the camera work on USB.

Maintenance Contracts
With our No-Hassle Maintenance Program, it's never been easier to protect your home with regular septic system maintenance. Routine upkeep is essential to keeping your septic system working efficiently and keeping on top of minor repairs before they become significant issues.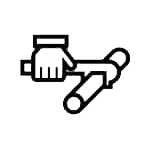 Riser Installation
We provide riser installation to allow for easier access to your septic system for any potential repairs that may occur in the future. This one-time cost will save you money down the road. We highly recommend this residential septic service to any home with a septic system.

Septic System Education
Our professional septic service technicians will explain everything they are doing and answer any questions about your septic system. In addition, we regularly post informational topics on your blog so that you can stay educated on all things related to the care of your septic system.
What's It Like Working with Biros?
Don't just take our word for it! There's a reason why we have 4.8 stars from Google reviews—our customers love us! Just see what some of them have to say:
⭐⭐⭐⭐⭐ "Had a septic issue, and I can honestly say, these guys came highly recommended, and they didn't disappoint. Needed the tank found using their camera service, same-day response, and very fast. Also needed to dig out my tank lid once found. I sent photos of the tank [through] email and again, same-day service! Both the techs and the answering service were all amazing. I can definitely recommend that you use them! I will be using them for all of the services they offer."

–James F. via Google
⭐⭐⭐⭐⭐ "My wife and I have found that the service provided by Biros is speedy, capable, and professional. The employees are neatly and professionally dressed and courteous. Their dealings with our problem made us more than comfortable and eased our stress. We would more than recommend them to anyone."

–Paul L. via Google
Where Is the Best Residential Septic Service Near Me?
Biros, of Course!
Biros Septic & Drain Cleaning is the best choice for residential septic services—whether you're in Carbon, Lackawanna, Sullivan, Luzerne, Union, or any surrounding counties, Biros Septic & Drain Cleaning is the best choice for residential septic services. Do not trust your septic service to just anyone—allow our highly-trained and experienced technicians to solve your septic issues before they become costly problems.
We can even recommend a maintenance schedule based on the condition of your system so that you can rest assured that your septic system will work as it should.
Schedule an appointment with Biros Septic & Drain Cleaning, Inc. for fast, friendly, and reliable service when you need septic pumping, high-pressure water jetting of your sewer pipes, have questions about your sand mound, or other residential septic tank services.